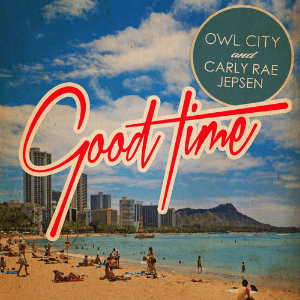 by Carly Rae Jepsen/Owl City
​Our Clients & Friends have included...
Mission Viejo Country Club
St. Catherine Parish School
Amanda Todd
Jennifer Lissoy
Orange County Girl Scouts
Orange County Super Fair
Professional Dance Network
The Peets Family
Lisa Giuchini
Step By Step
Laguna Beach Girl Scouts
Dana Zeigler
The Club @ Rancho Niguel
Newport Elementary School Foundation
Newport Elementary P.T.A.
Christ Lutheran Church, La Cristianita Preschool
Moulton Elementary School P.T.A.
Peterson YMCA
Annunciation Catholic School
Laguna Niguel Little League
Arroyo YMCA of Orange County
Paul & Shelly Stately
Eric & Adriana Kuchel
Terry & Heather Dubrow
The Pegasus School
Diana Eagar
Naranja Nation & Mighty Corona Nation
George White Elementary P.T.A.
Philip Reilly Elementary School, P.T.A
Minerva Duffell
Smith Elementary School
Tori Rimlinger/Newport Elementary School
Friends of Children's Library, Huntington Beach Library
Elenie Reese
Tustin Public Schools Foundation
Aliso Viejo Christian School
Bathgate Elementary School PTA
Newport Harbor Yacht Club
Lake Forest Elementary School
Philip Reilly Elementary School
New Horizon School
Lambert Elementary PTO
Lido Isle Yacht Club
Little Minds Montessori Academy
Capo Girls Softball
Los Altos Elementary
Saddleback Valley Christian Schools
Moulton Elementary School
Shevet Tapuz Israeli Scouts of OC
Mariners Church
Weaver Elementary School PTA
Geneva Children's Center
Newport Shores Community Association
Conrad Montoya-Dance Precisions
St. John's Episcopal School
Northwood Elementary School
Girl Scout Troop 1756, Sue Kowalski
Christ Lutheran School
Prisk Elementary School
Kelly Sax
Naranja Nation & Mighty Corona Nation
Heritage Oak Private Education
Chanit Schauteeten
KinderCare Learning Centers
Riviera Beach & Spa Resort Vacation
St. Joachim Catholic School
Maple Hill Community Club
Wittmann Elementary School
McDowell Elementary/Children's Choice Preschool
Childtime/Learning Care Group
City Of Riverside, Parks & Recreation
Hansen Elementary C.D.C./Karen D'Ingillo
Amy Kotschedoff
Lydia Bojorquez
Mission Viejo Family YMCA/Big Thunder Spirit Expedition
Red Hill Lutheran School
Mainers Elementary School PTA
Griffin Club Los Angeles
Pacific Explorers Princess & Guides, Newport Beach
Hyatt Regency Indian Wells Spa & Resort
Davis Ink Ltd. & Andrea Krumins
Laura Forbis-Sauer
University Park Elementary School
Tutor Time Learning Centers
San Joaquin Elementary School P.T.A.
Stephen Foster Elementary PTA
Cordillera Elementary School
Bergeson Elementary School PTA
Annunciation Catholic School
Renee Strampello
Danitza Johnson
Caroline & Steve Johnson Family
Jill Hunt
Jessica Markossian
Y.M.C.A. of Orange County
Tutor Time Learning Center
St. John The Baptist Catholic School
Harbor Day School
Joy Leffler
Aliso Viejo Christian School
St. Catherine of Siena Parish School
ChildTime Learning Centers
Tijeras Creek Elementary School
Fairmont Private School
Donya Dobkin
Centralia School District
Jackie Robinson Academy
Kristen Greene
Boys & Girls Club, Laguna Beach-TLC Branch
Newport Shores Community Association
Truc & Huyen (Chuck & Christine-7 Day Dental)
Stacy Holder
St. Edwards Daisy Girl Scout
Boys & Girls Club of Laguna Beach TLC Branch
Stacie Capobianco/El Morro Elementary 5th Grade Grad
Our Lady of Fatima Catholic Church, Knights of Columbus
Colony Park Party Committee
Minnie Gant Elementary School
Canyon Rim Elementary PTA
Corey Lunde
Palisades Elementary School
Brandy Donnelson
Anaheim City School District
Jelena Berkovich
San Gabriel Valley YMCA
Kelly Ilczyszyn
Truman Benedict Elementary School/Lisa Carrera
George White Elementary School PTA
Eddie Nash Foundation, Camp To Belong Orange County
Emerald Bay Wahoos Swim Team (Stacy Holder)
Peterson YMCA
John S. Malcom Elementary School, PTA
Wonderland Bakery
Lisa Massion
Roxana White
Kathy Adams
Amir & Jasmine Tajalli
Philip Reilly Elementary School
Heather Young
Tracie French
Tijeras Creek Elementary PTA (Kelley Hadireza)
Dee Gordon
Maple Hill Elementary, PTA
Del Obispo Elementary School, PTA
Glendora Country Club
Kaleidoscope
Peters Canyon Elementary School, PTA
​​​​​Chaparral Elementary School, PTA
​Mira Catalina Elementary School, Christine Armstrong​Y.M.C.A. Mariners Branch
Bradley McGavin
Saint Jeanne De Lestonnac School
Carden Hall Academy
Ensign Middle School
Marbella Country Club
Oso Grande Elementary School
Allyson Damikolas
Cindy Guzman
Tustin Community Preschool
Mesa Verde Country Club
​​​​​​​*Special $50-$100 "FRIEND" Discount for all returning clients!
*Special Year-Round $100 "Education & Non-Profit" Discount for all School Dances, Carnivals & Events!
*A Special Summer Season Camp Discount for all programs at only $500 for 2 hours!