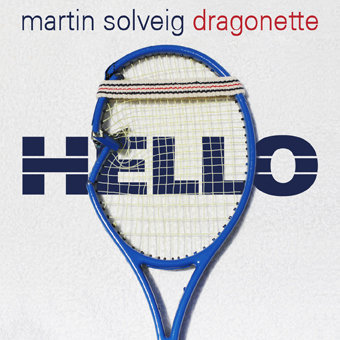 by Martin Solveig feat. Dragonette
Frequently Asked Questions
WHAT'S THE FIRST THING I NEED TO DO TO HIRE KIDS DJ ENTERTAINMENT?

You can call, text, email, or fill out the Information/Request form on the contact page to see if the date of your event is available. Please have a few details ready upon your initial contact. Let us know the basic:  Who, What, Where, When, Why, and How you would like things done.
WHAT DO I NEED TO HAVE TO RESERVE AND BOOK A DATE FOR YOUR SERVICE?

If the date and times are available and you'd like to use Kids DJ Entertainment, we'd love to meet with you, go over the details, and give you copy of a contract agreement. With the signed agreement, you must also include a retainer fee. This ensures that your date is secured.
HOW FAR CAN YOU TRAVEL?

We'd be happy to travel and provide service anywhere in Orange County, CA. However, we are willing to travel beyond our home base to surrounding counties for a low additional fee depending on distance per mile.
AND HOW LONG CAN YOU STAY?

We charge by the hour. So you let us know how long you want us to stay. We never charge you for set-up or tear-down time. Just allow us 60-90 minutes before and after the party/event.
ARE YOU LICENSED AND INSURED?

Yes, we carry full liability insurance. And we have a local permit to operate as a business.
HOW IS THE MUSIC ORGANIZED? DO YOU TAKE REQUESTS...OR IS THE MUSIC ALREADY PROGRAMED FROM A PLAYLIST OR CD?

There is NO pre-programmed music play list. We will have an idea of the type of music to play from the host ahead of time. Unless specifically requested to play a list of songs in order from our clients, we will never just put in a cd or playlist and let it go. Music will be flowing non-stop the entire time...and of course, we love taking requests and dedications from our guests that are appropriate for families.
WHAT IF I WANT TO CANCEL THE PARTY?

If an unforeseen event occurs, like bad weather or illness, Kids DJ Entertainment will re-schedule your party at another convenient time. We know how disappointing it would be to cancel someone's special day. So we will do our best to prevent any cancellation. But within 3 months of the original date, if there's nothing we can do on our part, remember that the retainer fee is non-refundable.
HOW MANY KIDS MAY I INVITE?

As many as you want. We don't charge extra for any amount of children. Parents can join in on the fun too. Just remember, we do lots of family FUN and INTERACTIVE dances and games. Whether indoors or outdoors, you would need to provide us with ample spacing for everyone.
ARE THE MUSIC AND GAMES YOU PLAY ONLY FOR LITTLE KIDS?

No, we have all sorts and varieties of music for kids and teens of all ages. We have everything from Radio Disney stuff, TOP 40 favorites, to today's HIP HOP hits. And our games are always active, safe, and fun. These games range from small group games to large team games. We often tweak and change the rules a little to make it fun for all ages. Parents can and have often joined in on all the family fun too.
MY KIDS ARE LIKE TEENS IN MIDDLE SCHOOL AND HIGH SCHOOL, CAN WE ACE THE GAMES, AND JUST HAVE NON-STOP MUSIC? Also, DO YOU DO MIDDLE SCHOOL AND HIGH SCHOOL DANCES TOO?

Your wish is my command....And YES, We DJ Middle and High School dances and parties with today's current Hip Hop...All clean and edited.
DO YOU GUYS HAVE CLASSIC ROCK, 80'S & 90's, AND EVEN SOME DISCO MUSIC YOU CAN MIX IN FOR ALL THE MOM'S AND DAD'S IN THE CROWD?

Oh of course. We want everyone to have a good time not only in our games but music as well. In addition to the top 40 tunes, we have lots of favorites from the past. This includes chartbusters from the 50's all the way to today's current smash hits. If you'd like, you can e-mail us a list of songs you'd like to hear. And we'll do our very best to get it for you.
DO YOU DO PARTIES FOR ADULTS?

​Of Course....Hey "BIG" kids know how to have fun too:)
WHAT TYPE OF GAMES AND CONTESTS DO YOU HAVE PLANNED? AND CAN WE SUGGEST IDEAS THAT WE LIKE?

We have a list of planned games that involves everyone who wants to join in on the F-U-N. They range from simple pre-school music games (i.e., Freeze Dance) to all-age relay races (i.e., team/partner). Most games & activities involves music with lots of social interaction. And the contests can be solo or group performances. And YES, we would love to hear your suggestions on games and activities. 
DO YOU HAVE A BACK-UP OR OTHER DJ's IN CASE OF EMERGENCIES?

If a rare, unforeseen emergency occurs and DJ Mike cannot make it, we'll do our best to call around for a substitute DJ for your event.  We do know of other reputable DJ companies we can call.  But just in case, it is always best to know another back-up DJ.
DO YOU HAVE A PRIVACY POLICY ON PERSONAL CLIENT INFORMATION?

KIDS DJ ENTERTAINMENT believes that your personal information is a private matter. We will not share any of your personal information with any other company/organization. Although we do store your name and address in our customer database, we maintain sole ownership of this information and we will not share, sell or rent your private information to any third party.
ARE YOU GUYS ON THE P.T.A. APPROVED VENDORS LIST?

YES!! KIDS DJ ENTERTAINMENT is registered with the State of California Parent Teacher Association. Our name is on the "Approved Vendors List". We are cleared and ready to work at any local P.T.A. school function throughout the school year.
CAN YOU GIVE US PHONE NUMBERS AND MAILING ADDRESSES OF YOUR PAST CLIENTS?  WE ARE STILL UNSURE, AND WOULD LIKE TO CALL THEM.

Sorry, our client & friend's personal information is not a public resource.  But if you personally know them, and are still unconvinced about our service, you are more than welcome to contact any of the names on the "Testimonials" & "Our Clients & Friends" page.  They have all agreed to be listed; serve as a reference; and share their personal experience with KIDS DJ ENTERTAINMENT.
DO YOU GUYS HAVE A REDUCED RATE FOR SUMMER CAMP PROGRAMS?

Yes!! Having worked at summer camps in the past, we understand the budget during the summer months may not be as big as during the school year.  And we support education.  So yes, we do have a "special" discount rate for all summer camp programs.
DO YOU GUYS TAKE CREDIT CARD PAYMENTS?

NO, We keep things simple...Payment with personal/business checks, cash, and with

are fine.

​​​​​​​*Special $50-$100 "FRIEND" Discount for all returning clients!
*Special Year-Round $100 "Education & Non-Profit" Discount for all School Dances, Carnivals & Events!
*A Special Summer Season Camp Discount for all programs at only $500 for 2 hours!